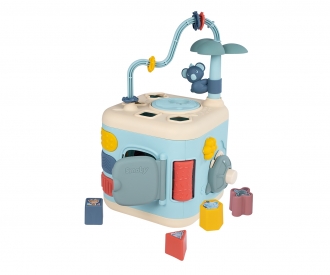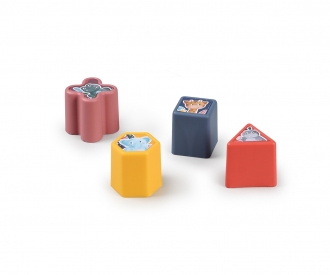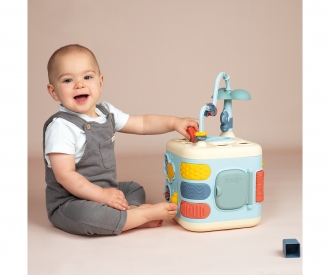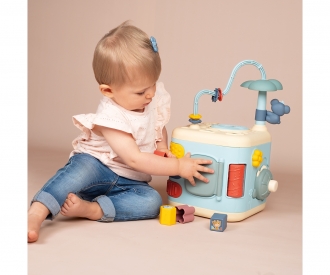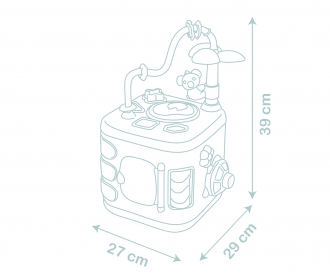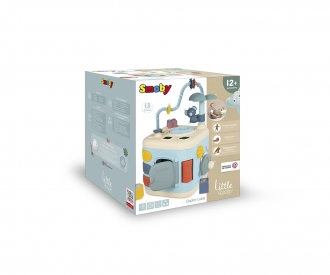 https://fr-video.simba-dickie.com/embed/de/explor-cube-little-smoby/?autoplay=1&quality=720p
The Little Smoby activity cube is adapted for toddlers, it contains 5 faces and more than 13 different activities. Your child will be able to develop his motor skills with the many mechanical functions of this cube: shape sorter, abacus, gears, paddle wheel, koala to turn, hide and seek turtle...

With this Little Smoby activity cube, choose a fun product with trendy colours, which will fit in with your interior decoration.
From 12 months - Made in France.
Product dimensions : 29 x 27 x 40 cm