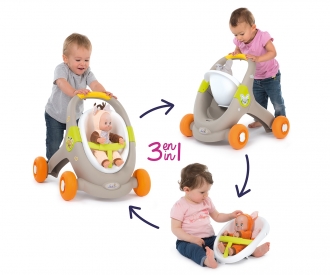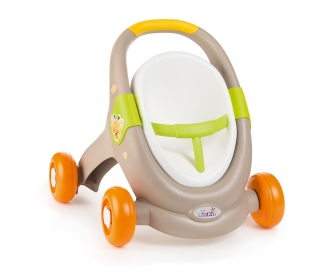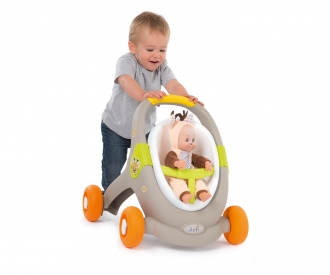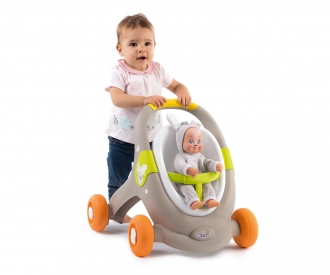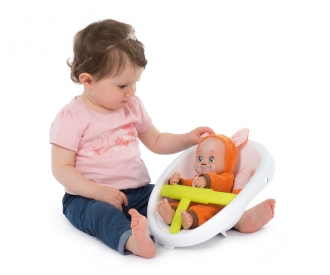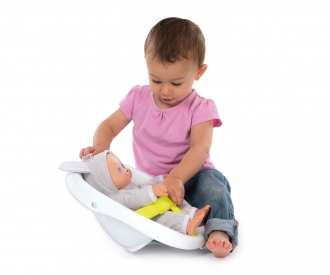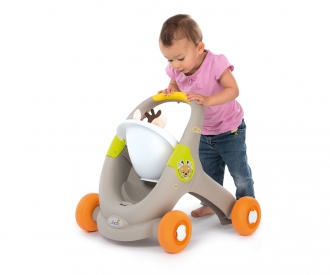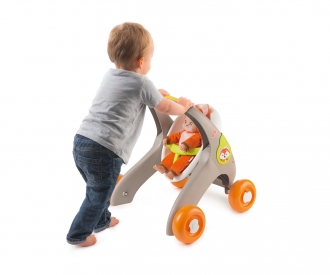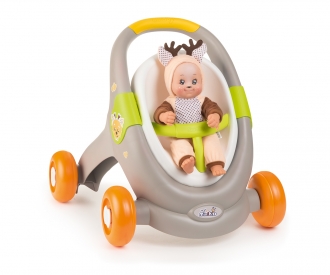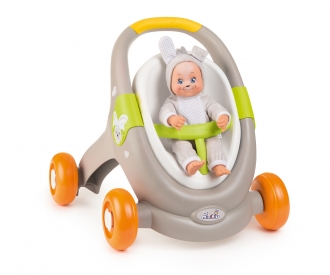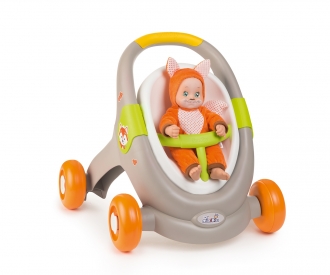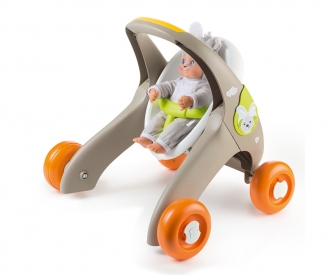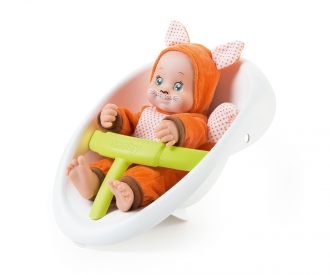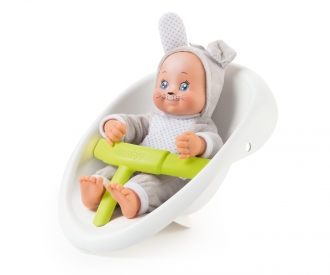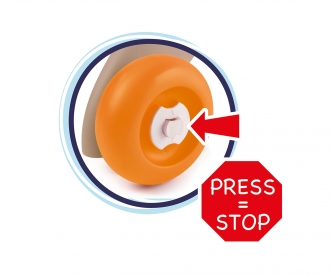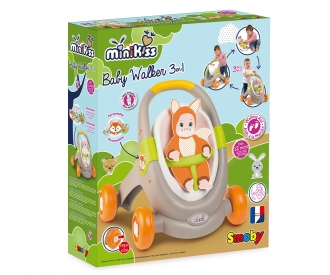 https://fr-video.simba-dickie.com/embed/de/minikiss_baby_walker_animal/?autoplay=1&quality=720p
The Minikiss Animal Baby Walker is a 3 in 1 product that can be used as a walking aid, a first pushchair and a seat for baby dolls. Its colours recalling the Minikiss animals will please you undoubtedly!
Your child will be able to take his first steps while having fun and in safety thanks to its wheels braking system and its ergonomics!
While exploring new rooms of the house he can walk his baby easily.
The seat of the pushchair has a double position. The doll can also be placed facing the road or facing your little-one. The change is made quickly thanks to a fixing system in two clicks.
The belt with crotch enable the doll to be perfectly hold: no risk that it does fall!
Your child can also remove the seat from the base to be able to put his baby where he wants. it will then follow him everywhere!
Doll not included.
For children aged 12 months and over - Made in France.

Dimensions: 50 x 45 x 47 CM