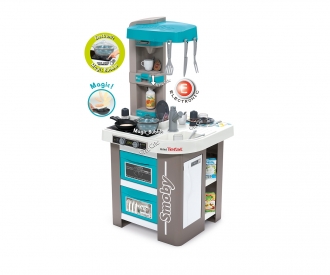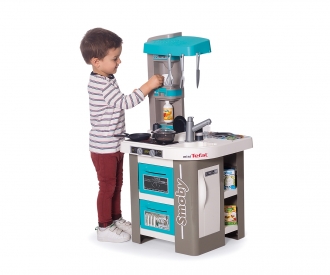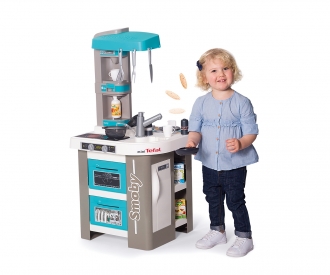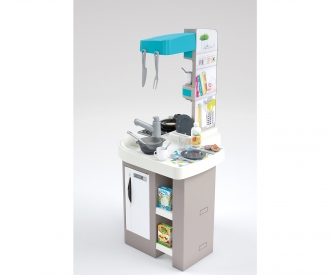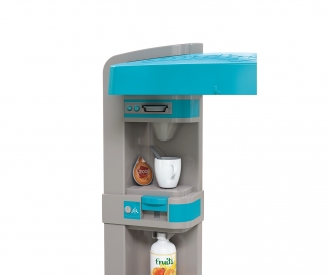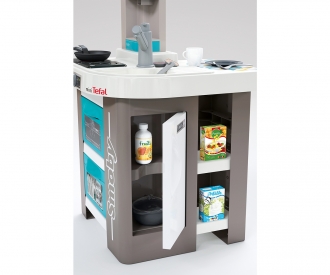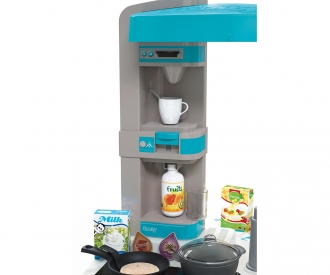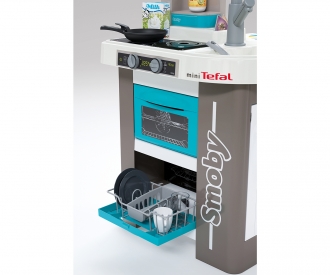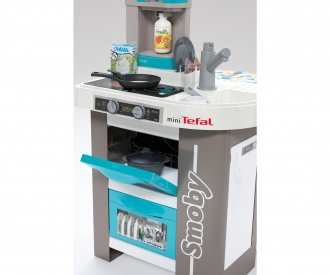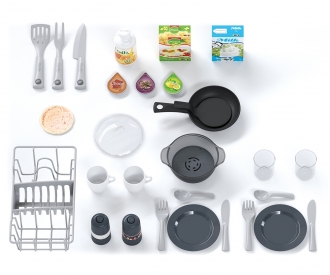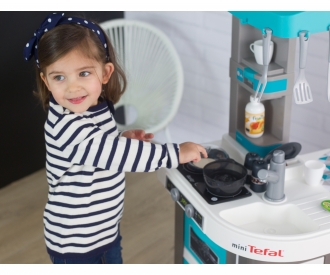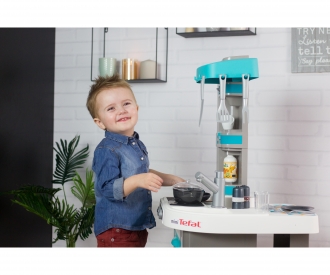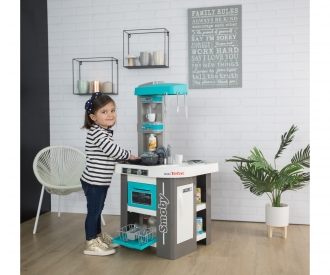 https://fr-video.simba-dickie.com/embed/de/cuisine_evolutive_studio_bubble_pub_2020/?autoplay=1&quality=720p
https://fr-video.simba-dickie.com/embed/de/tefal_cuisine_studio_bubble/?autoplay=1&quality=720p
The Tefal Studio Kitchen Bubble is an essential element for children who love to cook and want to become head chefs!
With its fashionable design at 360° the kitchen will really please your children, who will play alone or with friends.
Its height of 99cm is ideal for children from 3 years old!
For a maximum of fun, the Studio Kitchen Bubble is sold with numerous accessories! From cutlery to frying pan, everything is at their disposal to realize the best dishes !
Flipping a pancake or serving coffee, children imagine cooking for you or their friends!
Several spaces were imagined to prolong the game: oven, dishwasher, espresso machine, soda machine, fridge, and the countertop with hotplate and sink.
This kitchen is equipped with the Magic Bubble function will enable to boil the water as if by magic!
28 accessories including 3 BBQ utensils, 2 forks, 2 knives, 2 spoons, 2 plates, 2 glasses, 2 cups, 3 coffee capsules, 1 soda, 1 frying pan, 1 stewpot, 1 stewpot lid, 2 dummy boxes, 1 pancake, 2 salt and pepper mills, 1 dish rack.
Countertop height: 50,5cm.
For children aged 3 years and over. Made in France.

Warning! Not suitable for children under 3 years due to small parts. Choking hazard!

Dimensions: 48 x 46,5 x 99 CM
3 LR03 batteries not included.