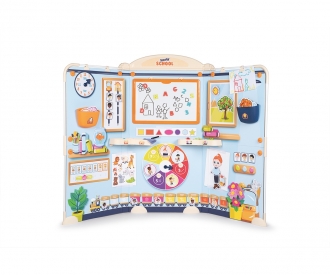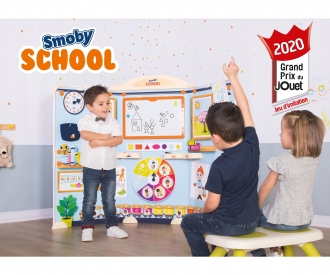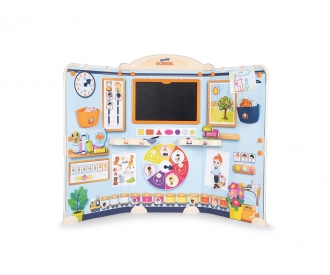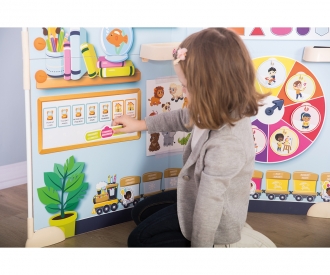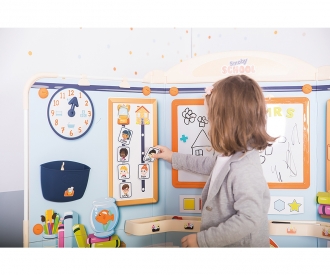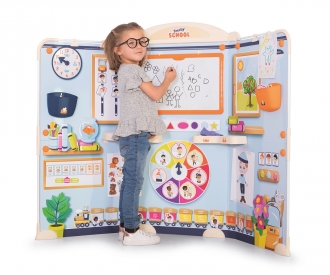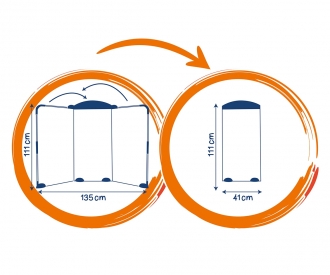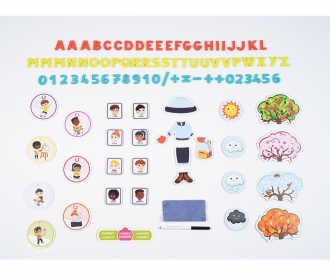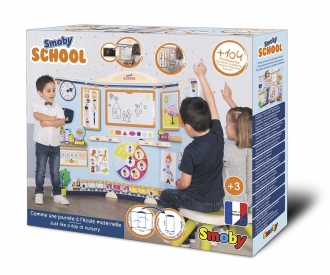 https://fr-video.simba-dickie.com/embed/de/pub_smobyschool/?autoplay=1&quality=720p
With the Smoby School your children will be able to reproduce a typical day in a preschool!
All the necessary is included to play teacher in having fun!
They can find many features present in preschool classes again: a reversible slate (white magnetic side and black side for chalks), a clock to learn and indicate time, customizable cards with the name of the pupils to indicate if they are present or absent, a frieze to get their bearings in space, a wheel to learn numbers/colours/daily activities, a birthday train, a weather tree, cards to learn body parts, ...
The different accessories/cards are pre-cut in cardboard and velcro enables to hang them.
Included: 1 slate, 1 rag, 1 erasable felt pen, magnetic numbers and letters.
The shelves reinforcing the strength of the game once opened, also enable you to put down the various accessories.
Practical, you can put the triptych under a bed for example because it closes easily and quickly!
For children aged 3 years and over. Made in France.

Warning! Not suitable for children under 3 years due to small parts. Choking hazard!

Dimensions: 135 x 41 x 111 CM