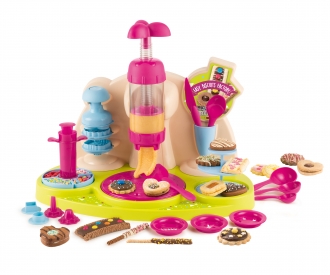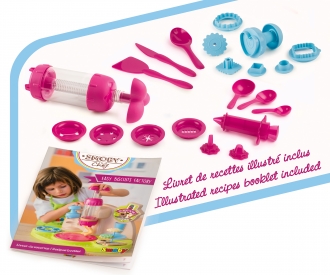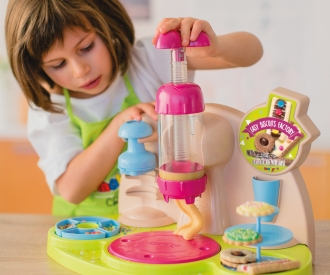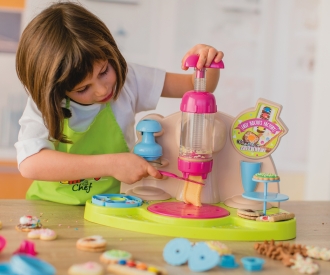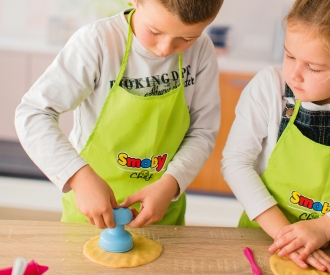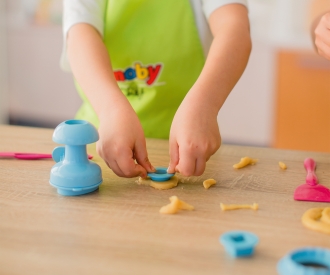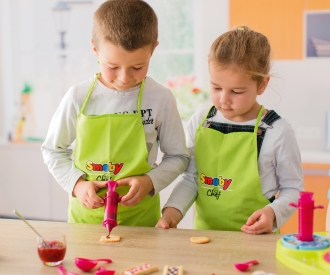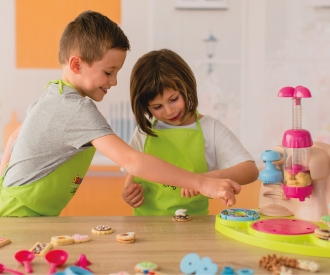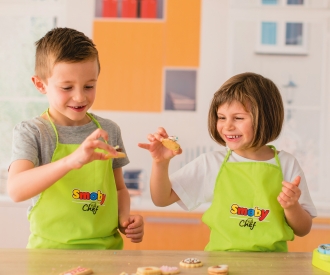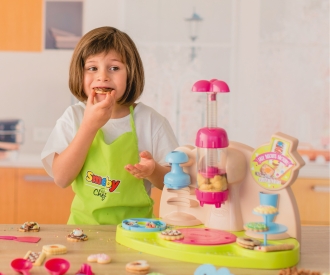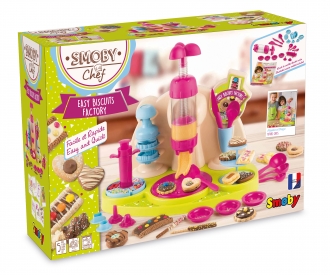 https://fr-video.simba-dickie.com/embed/de/smobychef_easy_biscuits_factory/?autoplay=1&quality=720p
You can be initiated into baking thanks to the Smoby Chef Easy Biscuits Factory !
You will love making your own biscuits! You will only have to follow the recipes from the book to realize your snack and to share it with your friends!
After preparing the dough, it will be enough for you to use the biscuit press, cookie cutters and the 3 cutting shapes to shape the biscuits.
Then, after cookies being cooked, you can decorate them thanks to the syringe with its 3 interchangeable piping nozzles and decorations set up in the lockers beforehand.
A lot of accessories are included to facilitate your task: 1 biscuit press with 4 interchangeable pattern disc molds, 1 ejector cookie cutter with 3 cutting shapes, 1 knife, 1 spatula, 3 measuring spoons, 1 large spoon, 1 syringe with 3 interchangeable piping nozzles, 2 cookie cutters, 1 display, 4 lockers to put the decorations, and 1 rotating tray.

Dimensions : 40,5 x 22,6 x 30 CM