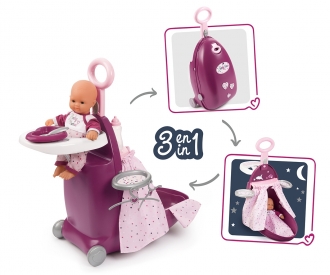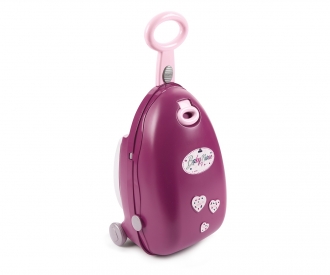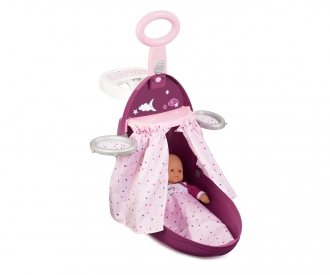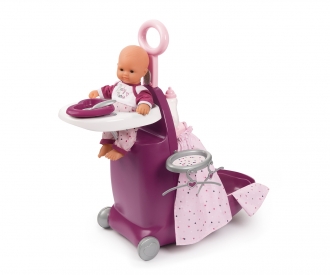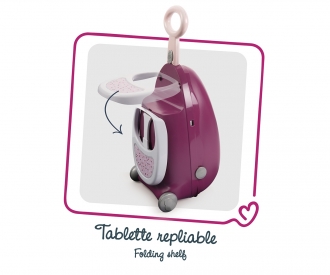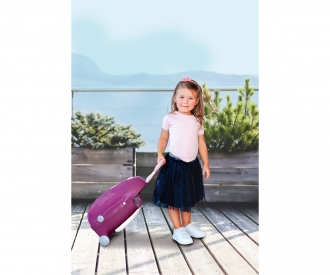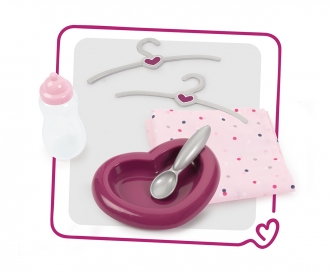 https://fr-video.simba-dickie.com/embed/de/baby_nurse_valise_nursery_3en1/?autoplay=1&quality=720p
With the Baby Nurse 3-in-1 nursery suitcase your child can transport his baby doll everywhere!
Very complete, the suitcase has a bedroom corner, a lunch corner and store spaces. It can be used as a suitcase, a highchair but also as a cot.
Your little-one can sit his baby on the seat of the retractable shelf to feed it. 1 plate, 1 spoon, and 1 baby bottle are included.
After the meal, baby can take a nap. It will be enough for your child to open the suitcase to see the night area appear: 1 bed with a sheet and curtains are included to have a good nap ! Three shelves will enable him to store his accessories.
The nursery suitcase will follow you everywhere because it is a nomadic product easy to fold and to transport thanks to the casters!
6 accessories are included: 1 baby bottle, 1 plate, 1 spoon, 2 hangers, and 1 sheet.
For dolls up to 42cm. Doll not included.
For children aged 18 months and over - Made in France.

Dimensions: 25,5 x 25,5 x 62 CM