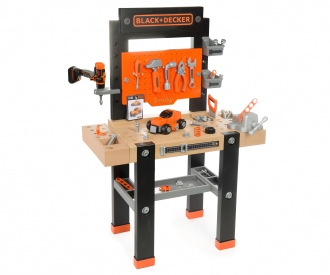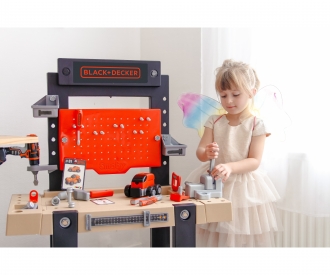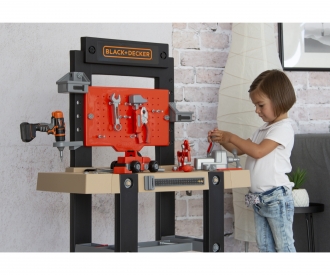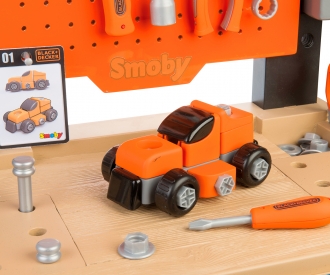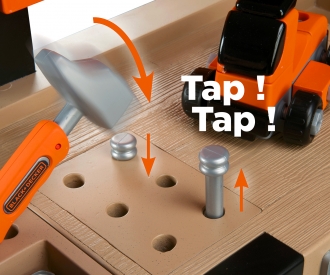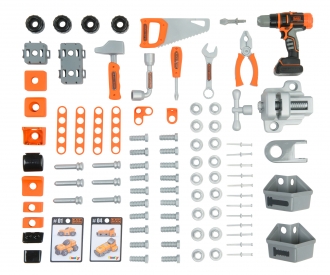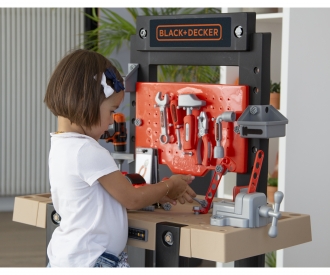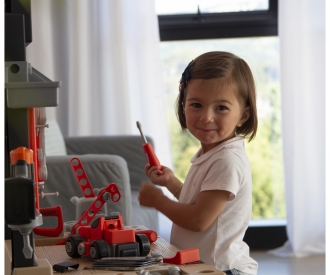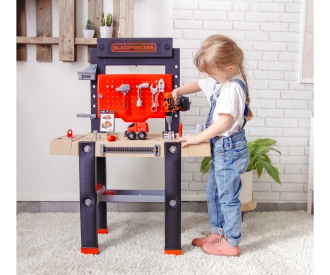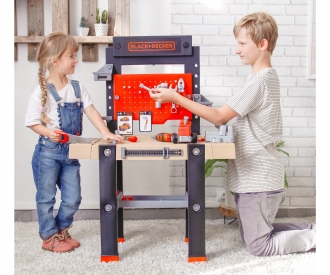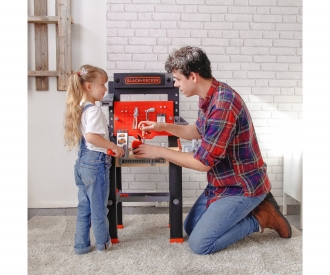 https://fr-video.simba-dickie.com/embed/de/blackdecker_bricolo_center_2019/?autoplay=1&quality=720p
https://fr-video.simba-dickie.com/embed/de/betd_bricolo_center/?autoplay=1&quality=720p
https://fr-video.simba-dickie.com/embed/de/etabli_betd_bricolo_center/?autoplay=1&quality=720p
The B+D Bricolo Center presents many play possibilities!

It will enable you to reproduce all your dad and mom's moves!
Very complete, it's perfect to grasp DIY functions.

You will be able to entertain yourself by building a car, assembling objects, or playing with the pushing nail function.

Composed of 92 accessories, the workbench has 7 tools (saw, hammer, spanner, screwdriver, plier, elbow spanner, tool for bench vice), 1 mechanical drill, screws, nuts, nails, construction planks, 1 mechanical ruler...
All accessories will find their place thanks to the large storage areas (including 2 boxes) and to the 2 additional storage compartments.

The B+D Bricolo Center differentiates itself thanks to its plentiful accessories which enable you to amuse yourself for long hours while imagining thousand stories!
For children aged 3 years and over - Made in France.

Warning! Not suitable for children under 3 years due to small parts. Choking hazard!

Dimensions: 79 x 34 x 103 CM